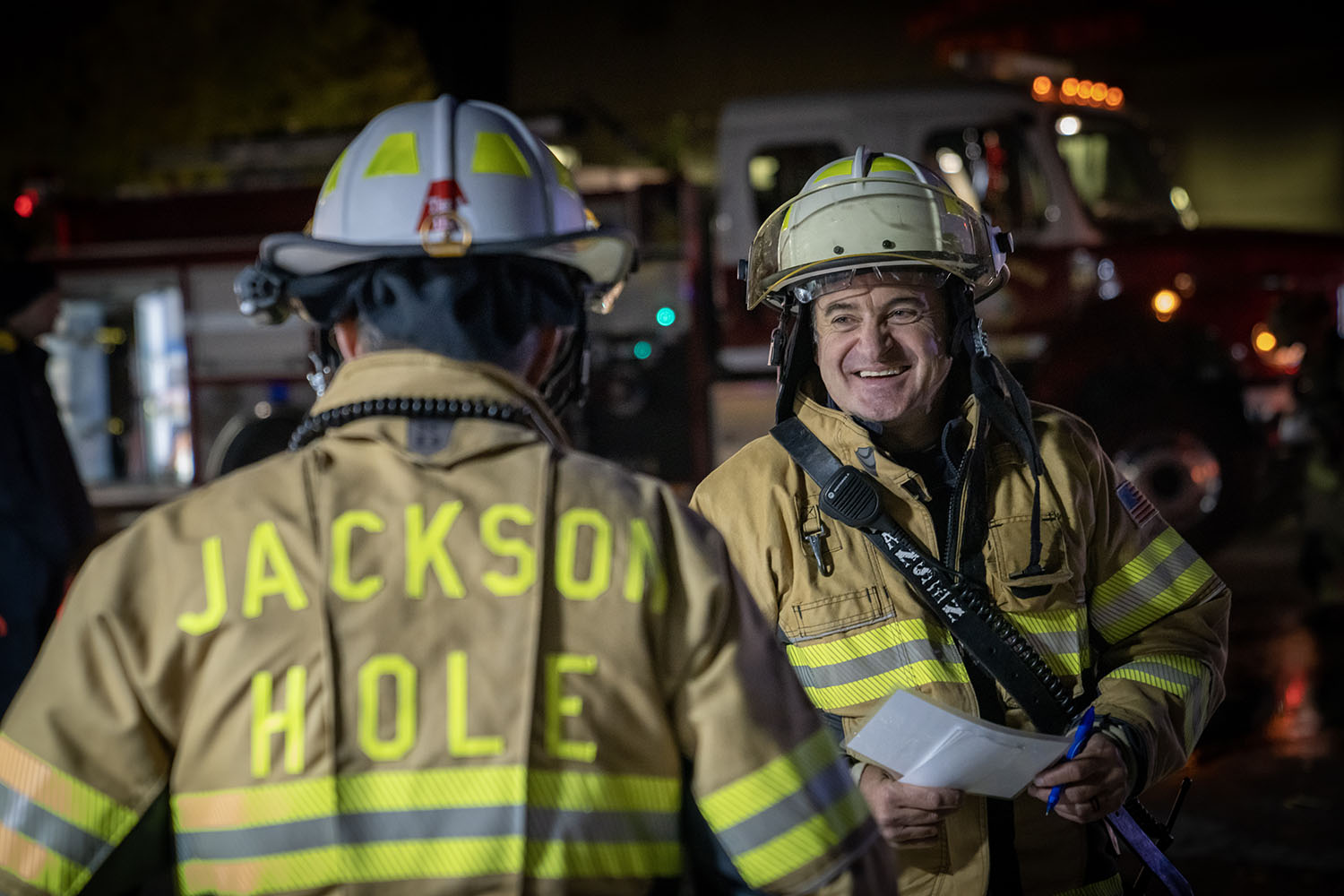 The Jackson Hole Fire/EMS Foundation is focused on improving our ability to serve the community and take care of our first responders.
Your local Fire and Emergency Medical Services First Responders are made up of a dedicated group of paid staff and volunteers from all across Teton County representing Hoback, Wilson, Jackson, and Moran. The group conducts fundraisers at the community level annually through 4 different non-profit associations.
Firefighters, both volunteer and career, from all areas of the county are working together to create a foundation focused on improving our ability to serve our community. We are close to being up and running.
Has the JH Fire/EMS team served someone you love in our community? It takes a lot of resources, equipment, and volunteer manpower to keep the community safe at a moment's notice.
We need your support and help in our work to better serve our community. Your donations help us provide exceptional service to our community during emergencies. Show your appreciation by making a donation to the Jackson Hole Fire/EMS Foundation here.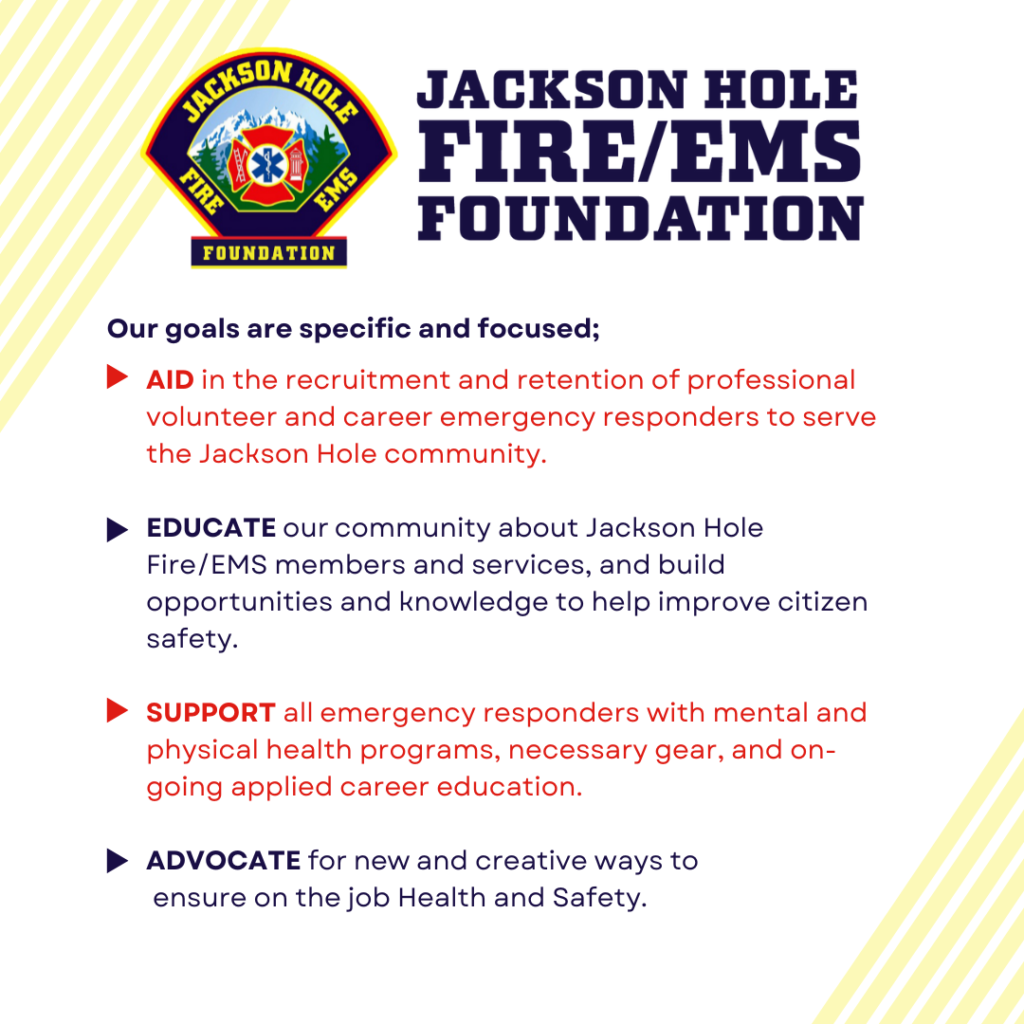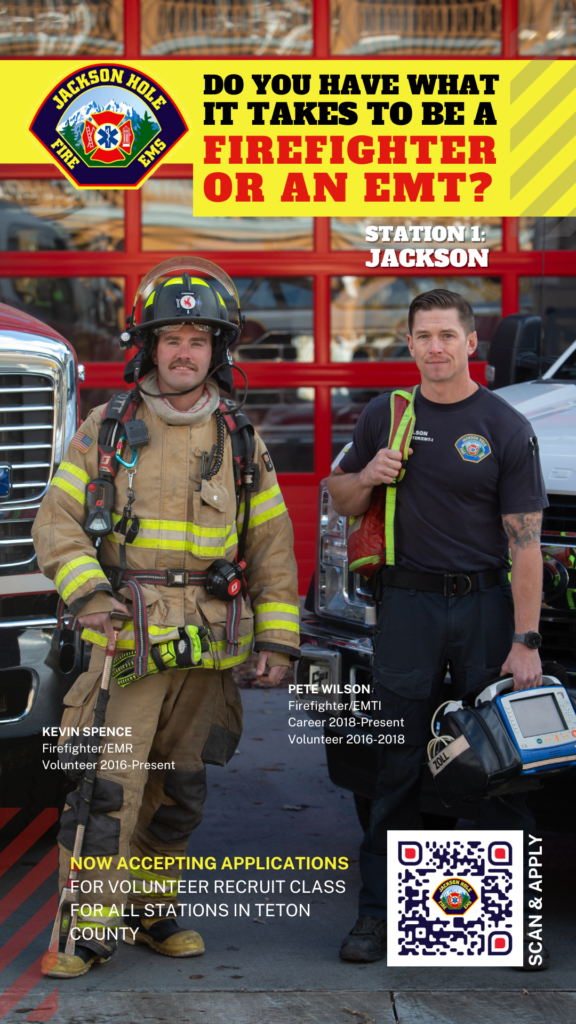 Subscribe to our Newsletter